When I first started planning Ballet Marvel, I really had no idea how it would look. I just had a list of characters that I wanted to include. After realizing I would, in fact, be able to do this project, I reached out to my artists to ask if they would be interested in helping me out. Both Karolina and Carol readily agreed. They were as excited as I was.
With Ballet Loki, we wanted it to be elegant. As you can see, originally, Ballet Loki was envisioned to have a cape. However, once the costume was made, the cape didn't make a whole lot of sense and would have taken away from the overall effect.
Carol also sent me a preliminary sketch of the headpiece she was envisioning.
And the finished helm is pretty darn similar to what the preliminary sketch looks like.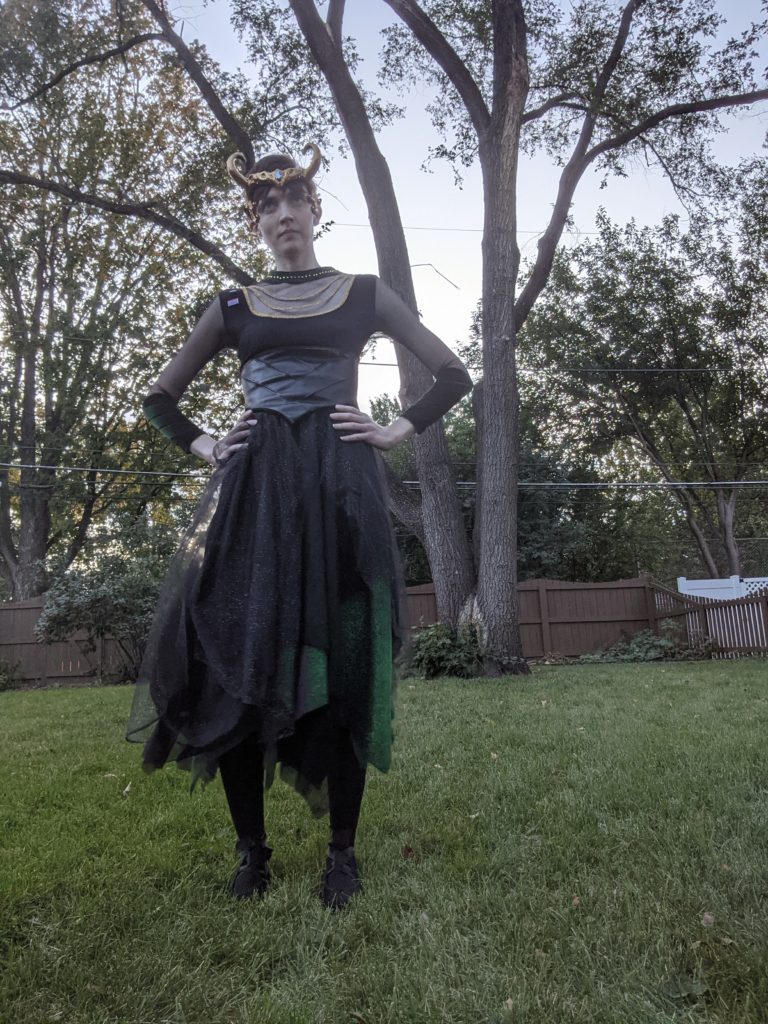 And that is how Ballet Loki was brought to life.
Costume by BeBaGo (Etsy, Facebook, Instagram)
Helm by Carol Datura Riot, the Potions Mistress (Etsy, Facebook, Instagram)