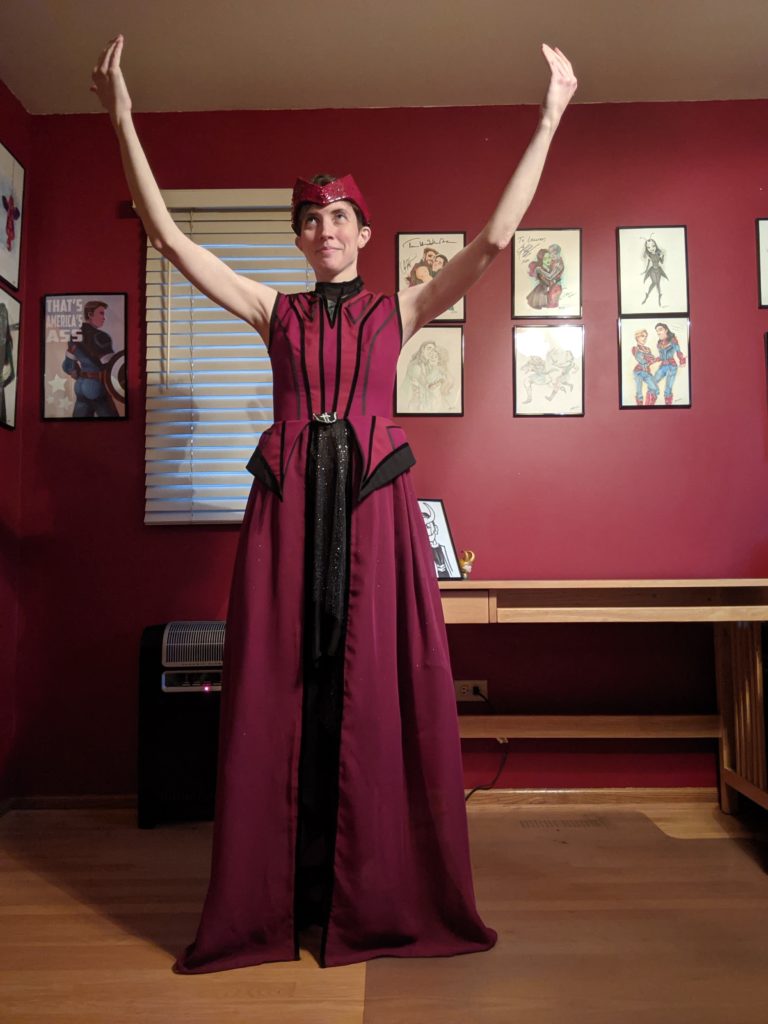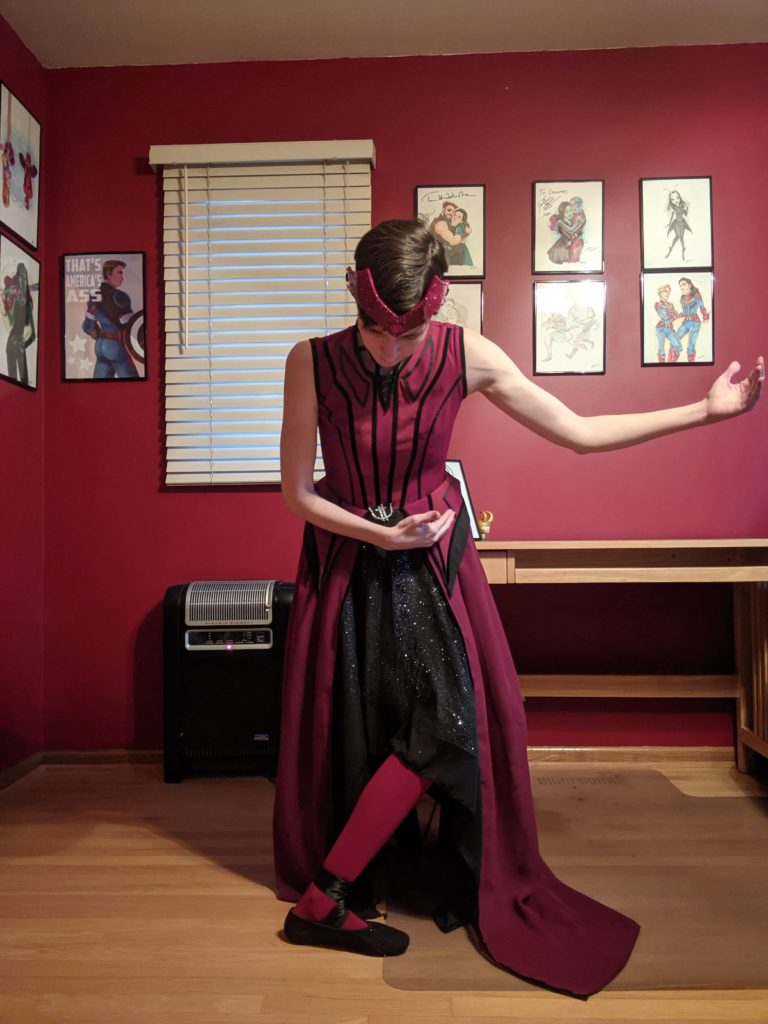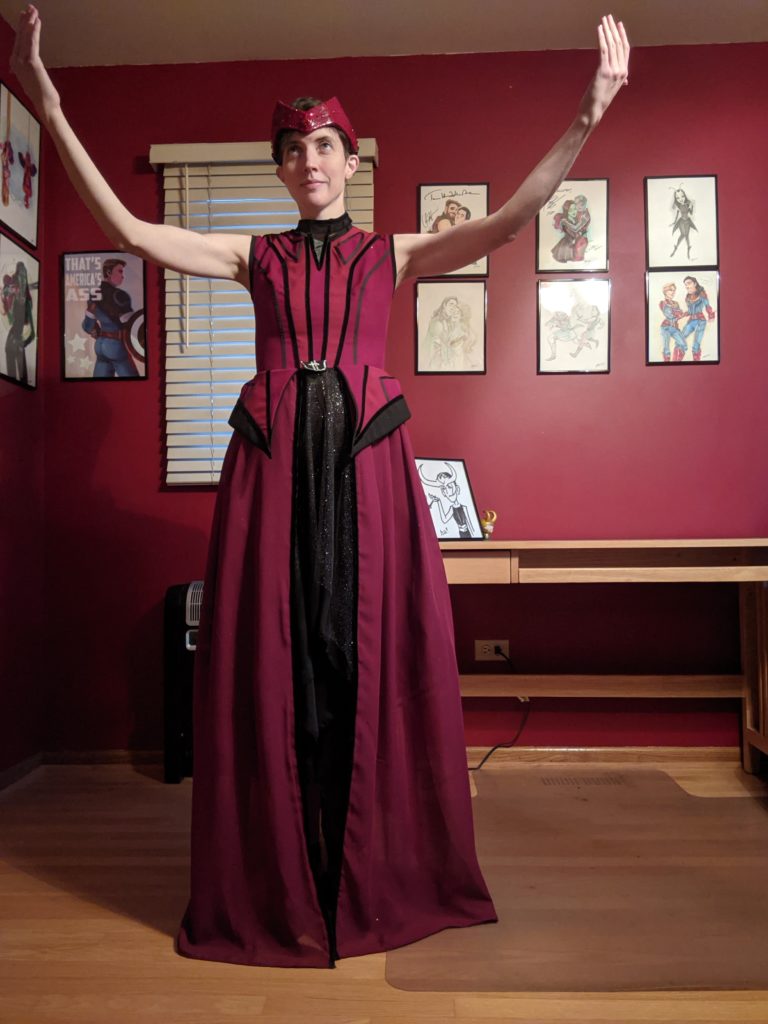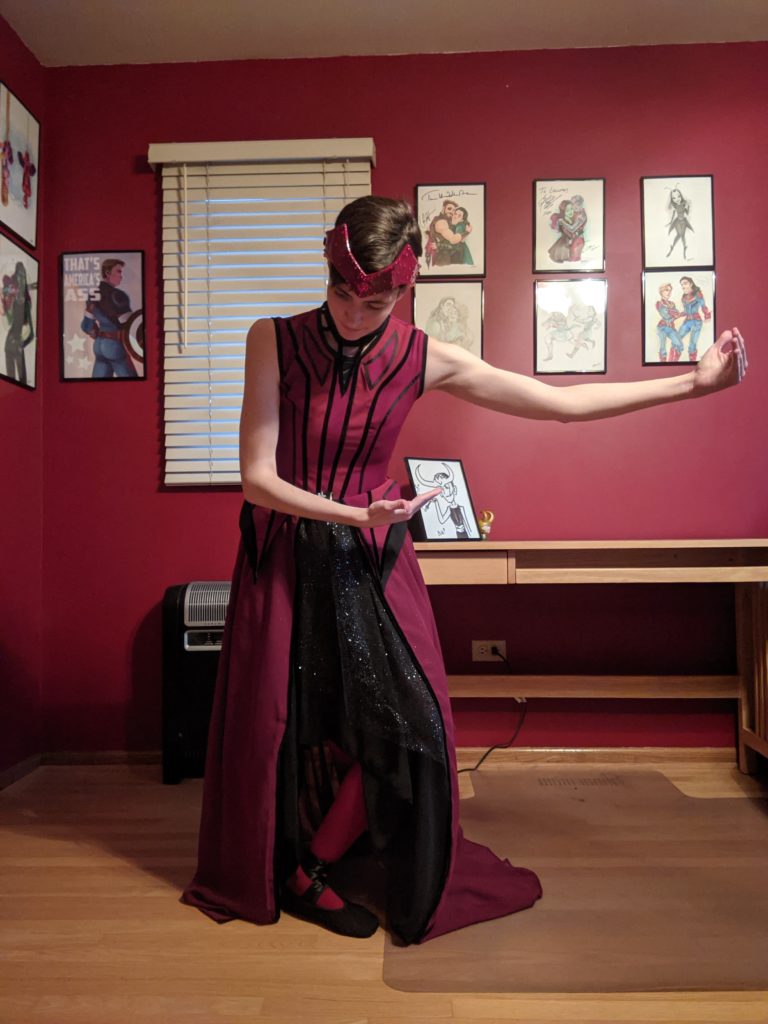 That's a wrap on Wanda Maximoff week! She was a fun character to cosplay.
Next week is the final week of Ballet Marvel. I can't believe we've already reached the end of this huge project. It feels like it just started yesterday. I'm going to miss this.
Special thanks to Elizabeth Olsen for bringing the phenomenal character of Wanda Maximoff to life on the big screen. I cannot wait to see her future appearances in the MCU (including in the Doctor Strange sequel).
Wanda Maximoff week has been dedicated to Jason Gutierrez (Instagram) and Jonathan Allen (Instagram). Give them a like and a follow, show them all the love. Their Funko pictures always make me smile 🙂
Wanda Maximoff costume by BeBaGo (Etsy, Facebook, Instagram)
Wanda Maximoff helm by Carol Datura Riot, the Potions Mistress (Etsy, Facebook, Instagram)